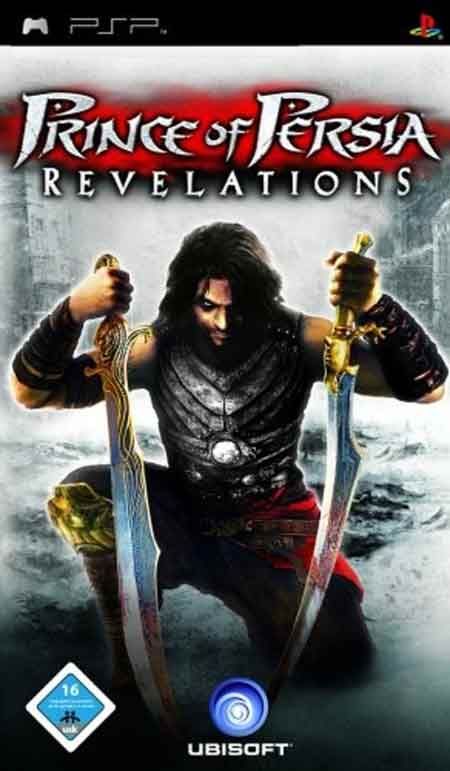 Nombre:
Prince of Persia: Revelations
Titulo Alternativo:
Prince of Persia: Revelations
Géneros: Acción, Aventura, Clasicos, Lucha, Plataformas
Estado: Completo
Tamaño del Archivo: 599,7 MB
Idioma: Español
Fecha de lanzamiento: 15 de Diciembre de 2005
Sinópsis: El príncipe de Persia se estrena en PSP con una versión ampliada de "El Alma del Guerrero", segunda parte de la serie en PlayStation 2. La conversión mantiene su carisma, haciendo de Revelations un título muy recomendado dentro de la aventura/acción en PSP.

El argumento de Revelations es como hemos comentado el mismo que "El alma del guerrero", que continúa las aventuras del joven príncipe tras lo acontecido en "Las arenas del tiempo". Para situarnos en la historia, en la primera parte durante la invasión de un castillo, el príncipe se hacía con el poder de una extraña daga que albergaba el poder inusual de controlar el tiempo. El castillo del joven príncipe se convierte en la presa de los malignos poderes de la daga, con lo que deberá aprender a controlar sus nuevos poderes y viajar al pasado para evitar los desastrosos acontecimientos.

El alma del guerrero, y por tanto Revelations parten en el punto en que el príncipe consigue evitar todos los problemas pero desconociendo que se le viene uno encima aun peor. El intento de cambiar el destino hace que el príncipe empiece a ser perseguido por una extraña criatura llamada Dahaka. Para evitar que le siga persiguiendo tiene que ingeniárselas para volver a viajar en el tiempo, dirigirse a la Isla del Tiempo y evitar que las Arenas del Tiempo se lleguen a crear.